Have a question, or need information about our line? Fill out this form and let us know what is on your mind. Or give us a call.
MAIN OFFICE
PO Box 325
Estevan, SK S4A 2A4
Tel: 1.306.634.1589
Mail: longcreekrailroad@sasktel.net
TRACK MAINTENANCE
Main Office
Tel: 1.306.634.1589
​
TRAIN CREW
Lincoln Wanner
Tel: 1-306-461-9799
​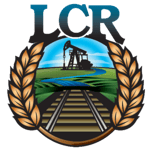 The Long Creek Railroad is a short line railway that operates in the Canadian province of Saskatchewan. The line, formerly owned by Canadian Pacific Railway and known as CP Bromhead, was scheduled for discontinuation in 2005. The current line stretches from Tribune to Estevan, where it meets the Canadian Pacific at mile 137.5 of CP Weyburn Sub.